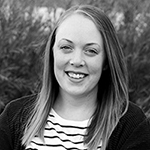 Brittany Mangelson is just an average gal from Utah who dove head first into a faith transition in 2013. She has a bachelor's degree in Sociology from Utah State University, is currently in her first year of Community of Christ seminary, and is the mother of six year old twins and their sly but adorable little brother. She is a lover of books and currently devours every spiritual memoir she can get her hands on. She considers herself a cotton candy connoisseur, is a terrible cook, and can usually be found wearing a striped shirt. She believes in grace, the worth of all persons, and in early 2015 she made the metaphorical trek back across the plains and rejoined her sisters and brothers of the reorganization. Community of Christ is her faith home and she's excited for the journey ahead.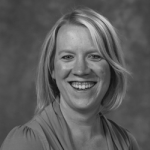 Carla Long is from a small town in Kansas (682 people small, well, now 681 people small). After growing up on a hobby farm and excelling in FFA (Future Farmers of America) in her high school, Carla went to Graceland University and graduated with a BA in Mathematics. That is when the teaching profession called her into its ranks. After three (long) years of teaching high school mathematics, Carla realized that she felt a call to ministry in Community of Christ and decided to volunteer for a long term assignment with World Service Corps. She was sent to Binalonan, Pangasinan, The Philippines, where she preached her first sermon (half in English and half in Tagalog, simply put, it was terrible) and taught in a local school. After the assignment was over, Carla volunteered again for World Service Corps, but this time in Australia, where she learned what a caffeine addiction looked like, as well a deep desire to serve God and the church for the rest of her life.
Upon returning from Australia, Carla started seminary (Masters of Arts in Christiana Ministries) with Graceland University and also taught in a local university for a year before accepting a positon as a Financial Officer for the Sierra Pacific Mission Center in Northern California. After six years of blonder hair and a deep love of the weather (and the church!) in California, Carla accepted another job as a Financial Officer for the Eurasia Mission Field. After five years of wandering around Europe and developing a deep love of Dutch mayonnaise (and the church!) in Europe, Carla accepted a call to be a Latter-Day Seeker minister in Salt Lake City, UT, where she now resides with her husband, Kuzma.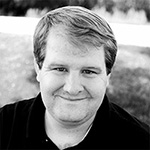 Josh Mangelson is a Utah native and was raised in the LDS church. After a long faith transition, he and his family decided to join Community of Christ. His interests are studying biblical scholarship, Christian theology, and psychology. He loves folk music and cooking good food. He works for Kennecott Utah Copper as a lab technician. He earned a BA in English at Utah State University where he met his wife Brittany. They together have three children and live in Saratoga Springs, Utah.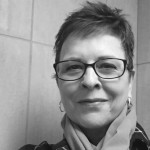 Karin Franklin Peter is a coffee-dependent bibliophile, a once a year baker, an arts and crafts dabbler, and a Liturgical Calendar nerd. She lives in Olympia, Washington, where she is well suited to the grey skies and dreary weather. Karin and her spouse Ray, have a multi-level blended family where everybody tries to get along. Karin is a Community of Christ minister and serves on the Council of Presidents of Seventy.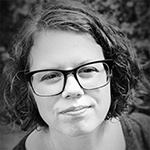 Katie Langston is a doubter by nature but a believer by choice. She grew up in a close­knit college town in Northern Utah and still isn't sure she fits in anywhere large enough to have a Target. Born and raised Mormon, she is a convert to protestant Christianity–particularly Lutheranism, with its robust emphasis on grace. She now lives in St. Paul, Minnesota, where she works as the Director of Community Engagement at United Theological Seminary of the Twin Cities, is pursuing her M.Div. at Luther Seminary, and is a candidate for ordination in the ELCA. In her spare time, she enjoys spending time with her husband and two little girls, taking day trips, and watching the handful of television programs she can't live without.
Robin Linkhart is an analytical mystic, a lover of people, an avid reader and power tool quilter with a heart for God's vision and Christ's mission: Peace. She lives in Colorado with blue skies and snow capped mountains. Robin and spouse Kevin fight over who gets to spoil the grandkids first, while their four young adult children look on wondering what happened to the no-nonsense parents who raised them. Robin is a Community of Christ minister and serves on the Council of Twelve Apostles.